Seeing Stars
Just some star blankets and trivets. All images are clickable for enlargement.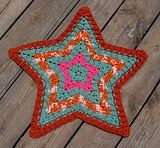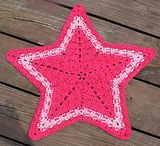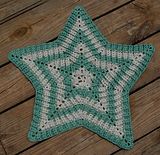 These are made from leftover scraps from my Yellow Sub afghan using Synphonia yarn. I've been experimenting with Beth's Star afghan pattern by doing it in front post double crochet and backpost doublecrochet. It makes a nice basketweave star and also a sort of "fern leaf" looking star. (I like the Slytherin colors in the fern leaf star. :o)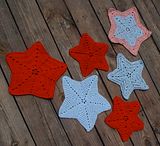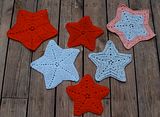 The I made a whole slew of trivets trying out different combinations of front post and back post combos.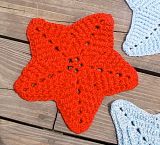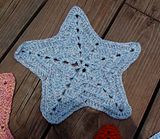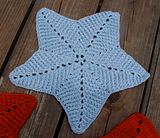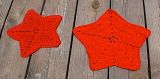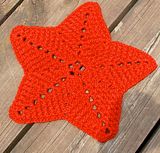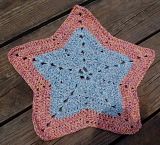 These last ones are small blankets. I made camouflage ones. One I added stripes to so it is larger. I put both in one photo so you could compare the sizes.