Bride of Frankenstein Afghan
Halloween is almost here. I have a surprise for you all......
(please click on the photo to enlarge it).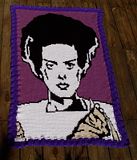 Tadaaaaa!!!!
The Bride of Frankenstein Afghan.
I'd been panning to make her for almost a year now. She's supposed to go with my Frankenstein afghan I made last year.
I wanted to post pictures of them side by side to see how it looks.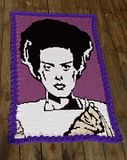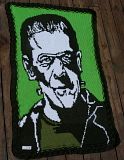 Ah, the happy couple at last.
The border around the Bride is actually a shocking electric purple but it looks blue in the photo.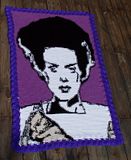 This is the back of the afghan.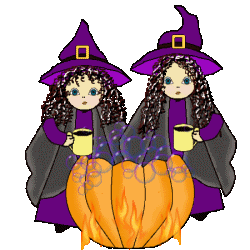 Happy Halloween!!!