Colts Wiggly Trivet
I made an Indianapolis Colts wiggly trivet like the Greenbay Packer one I did a while ago.
(Please click on the photos to enlarge them).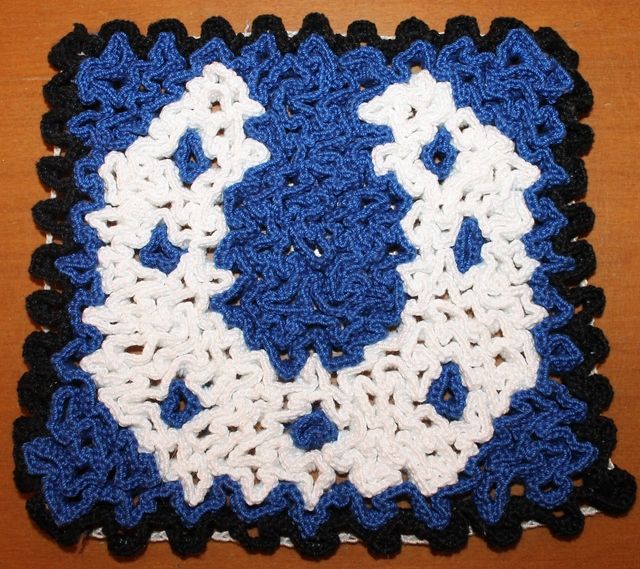 It was pretty easy to make using my Packers one as a guide. Just sort of turned the G on it's back and left off the middle part.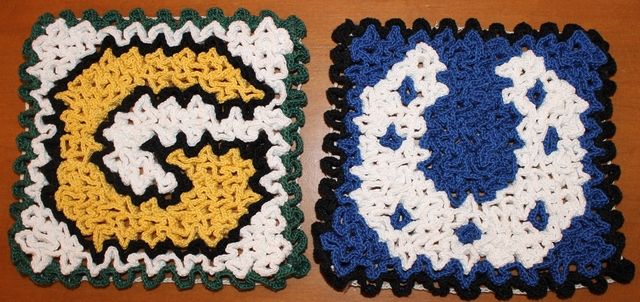 Here they are together for comparison. I think It would also be easy to make a Chicago Bears one by just making the G into a C and using blue, orange and white colors.
Maybe I will do one of those in honor of my Dad. He passed away in late September, (following my mother-in-law's passing in August), and our family is slowly getting back to things. It's really been a terrible year.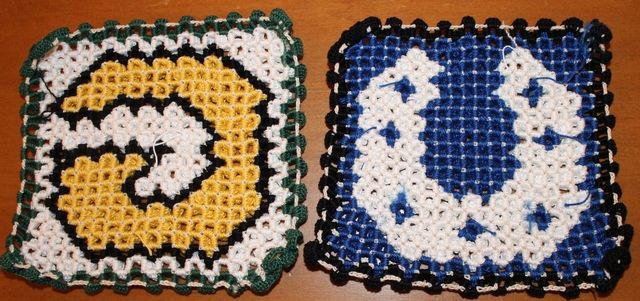 Anyway, here's the backs. You can see how the colors are crocheted over the grid. But first you have to make the crocheted grid of course.