Freddie Mercury Afghan
It's been a while since I've done a portrait afghan. I've been working on this one for quite a while but had to keep putting it aside to work on other projects. Anyway, here it is in all it's 55 X 78 inch glory. (Clicking on the photos will enlarge them).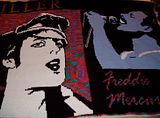 My tribute to Freddie Mercury of Queen.
The afghan is so huge I couldn't fit all of it in the photo. The weather has been too lousy to take pictures out on the deck in back so I had to try and photograph it in sections.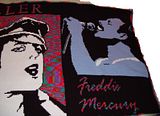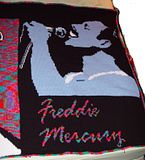 The right side has this awesome portrait of Freddie by artist Lynda Pedley that I found while searching the web.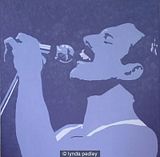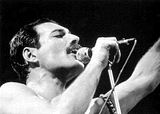 Whoever she is, she captured him so well I knew I just had to crochet it!
It's based on the image at the right which was flipped and appears reversed.

Below that is his name which I found on a Freddie Mercury tribute site. I don't know if it's his real signature or just an awesomely cool cursive font but I love it.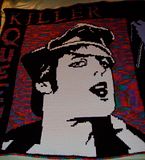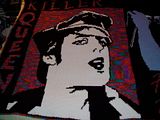 The left side of the afghan has Freddie from a time when he wasn't sporting his famous mustache.
The nearest time frame I can get to when this was from was a concert tour he did, (including Japan), in 1978.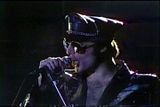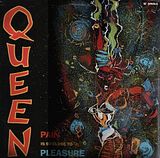 He had no 'stache and sported this leather outfit.
I graphed the words "KILLER" and "QUEEN" from two different albums, (one being this

Pain is so Close to Pleasure

cover.

I'm sorry I cut it off in the photo. It runs down the left side of the afghan.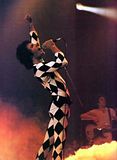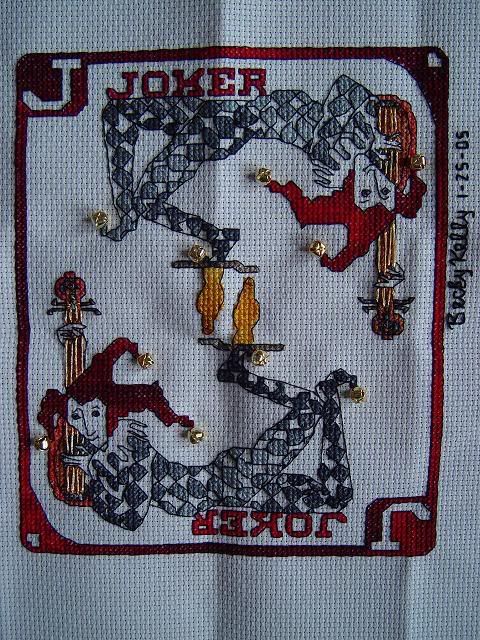 (On a side note, while looking for photos to use I discovered that my Coke Joker cross stitch I did a few years ago looks exactly like Freddie in this outfit.) How wild is that??!

ANYWAY, what can I say about Freddie Mercury?
He was an amazing man. He filled up the stage with his presence and had an awesome voice.
Is there anyone now-a-days that even comes close to his talent and on-stage theatrics.
He had a way of reaching out to everyone in the audience. I wish I could have seen him in concert.

I have two Queen albums, (yes, actual

vinyl records

), which I've literally played to death in my teen years.
As a 16 year old, I remember working at McDonald's and, when we'd close down and have to clean up the place, my manager would blast their Night at the Opera album through the speakers.
One of my faves from the album was '39 - which doesn't have Freddie singing lead on it - but Brian May, (although Freddie did sing it in concerts). '39
What a great album!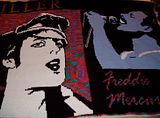 Somebody To Love
Crazy Little Thing Called Love
Killer Queen (acapella)