Felted Mosaic Tote
Well, after making the Retro Mosaic tote, someone suggested that the pattern would be great for felting so naturally I had to try it!
Here's the "before" pics.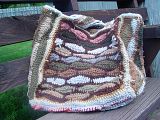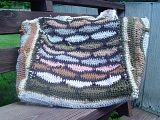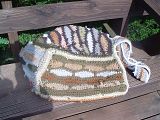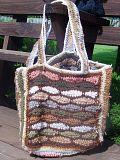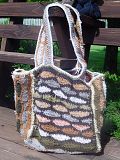 Let's see. In order that's front, back, bottom, left, right, and then hanging front and hanging back.
It measured 13 X 13 inches front and back and 13 X 7 inches on the bottom and sides.
Now for the after shots.....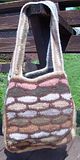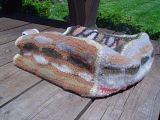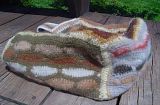 So that's front and back hanging and a bottom and left and bottom right. I think that's right. Unless I got my left's and rights mixed. Ah well, LOL!!!!
It now measures 10 to 10.5 inches X 6 inches. It really looks cool! This
was
a perfect pattern to felt!